BE BRAVE!
Bags, strollers, dummies, security blankets, baby carriers, nappies, wipes, snacks, toys, sanity, laptop, patience, exhaustion, check list, check list, check list and here we go… Traveling with kids from one end of the earth to the other. This working mum's blog will help you be brave and go on your own adventures.
With two little boys in toe, I have traveled from one side of the planet to the other. Is it not easy but it can be very fun. For anyone who has kids, who has traveled with kids or is trying to maintain their sanity as a working parent, you may be able to relate my blog. These are my stories of travel, pursuits for health and well-being and whatever happens next…
There are a few key points that have kept me sane along the way
If you forgot to pack it, where ever your going is sure to sell it, so don't worry. They sell nappies everywhere.
They also sell wine just about everywhere.
The exception to point number one is your child's comforter – in our case 'blankie'- take a spare!
Be brave, have fun and take loads of photos!
You'll find loads more in my working mum's blogs on travel and you can always contact me if you want more details.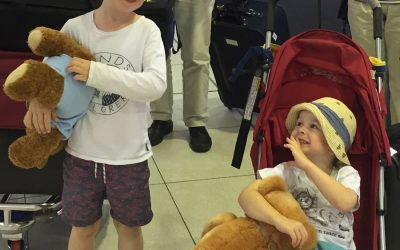 How exciting that your holiday is coming around, it will be a huge adventure and loads of fun. If it's your first long haul trip, traveling with a baby can make you quite anxious, especially when trying to work out what to pack. My first flight with...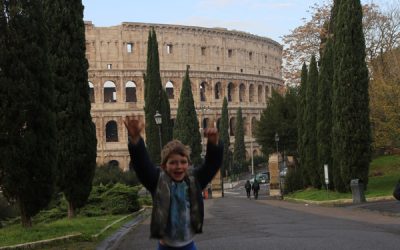 Italy for Kids! Arriva a Roma Is Italy for kids? Absolutely! To get our young boys excited about our trip to Italy, I bought them a copy of Leigh Hobbs 'Mr Chicken- Arriva a Roma'.  Which they loved.  And as we are film makers we decided to make a film about 'Mr...
read more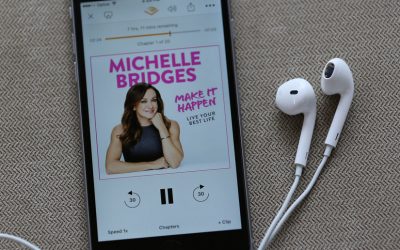 I decided to write this book review of Make It Happen by Michelle Bridges as I am currently on my own journey to lose some weight and get fit.  So I read it with great interest and in hope of some good tips on how to achieve this.  I was already familiar with...
read more